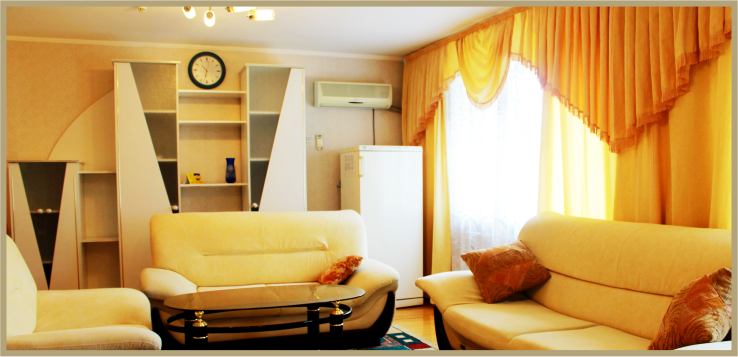 Restaurant
The restaurant of hotel is divided into two sectors - large hall and VIP-hall, where it is possible to make large celebration and business dinner or a small party.
Cuisine
The most important thing in the restaurant is a cuisine. And the chiefs of the restaurant of atmospherecan make you surprised with their skills! You can enjoy the Caucasian cuisine at "Semey" Hotel complex. And the chief - cook of the restaurant who has been working here for more than ten years, will surprise you with a variety of house specialities. And the most important thing - the freshness of meal is guaranteed! The hotel stafftakes care of the clients and carefully controls a regularity of theproductsdelivery to the restaurant and their quality.
The atmosphereof the restaurant is relaxing. Almost imperceptible service and the pleasant design of the restaurant hall will make the best impressions.